Remember when I was telling you
how much my greeting cards have to do with dance
? I mentioned then that my dance company, PushPULL Dance Toronto, was preparing a new show that would take place at the Al Green Theatre in Toronto in June 2017. Well, it's almost June and I am excited to finally tell you more about the upcoming performances!
Sometimes real life can be more bizarre than anything you could have imagined...
Don't miss your chance to experience
Stranger than Fiction
, PushPULL Dance Toronto's 13th annual production about the unusual of the usual, featuring 18 original pieces in styles ranging from ballet, to hip-hop, to contemporary.
You will not only get to see me as a dancer on stage, but you will also have a chance to see my work as a choreographer. I've created a piece that combines jazz dance with modern dance and that is shaped -- much like my greeting cards -- by colour and distinct patterns. It's funny, wacky, a little bit strange, and it may not surprise you that I've taken inspiration from the 1960s... But that's only one of our 18 pieces, each of which represents a unique take on all that is stranger than fiction.
The truth is tickets go fast, so get yours before they genuinely disappear! Get yours here: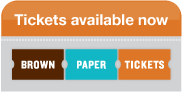 Our show dates:
Thursday, June 15 - 8pm
Friday, June 16 - 8pm
Saturday, June 17 - 2pm (matinee)
Saturday, June 17 - 8pm
Sunday, June 18 - 2pm (matinee)
Admission:
$15-$25
General admission
Wheelchair seating available
Venue:
Al Green Theatre, Miles Nadal JCC, 750 Spadina Avenue, Toronto
Bloor/Spadina, TTC subway lines 1 & 2
It's a family-friendly show so feel free to bring your kids, too. Hopefully, I will see you in the audience!
If you follow me on
Instagram
, watch out for my Stranger-Than-Fiction-related contest in mid-June!